Our Address
The Violin Company
Castleside Road
Denton Burn
Newcastle Upon Tyne
NE15 7DS
Email - info@violincompany.co.uk
You will get a reply to your email within 24 hours, usually within an hour or so. If you haven't received a reply by then, please check your spam folder, it might well be there. There is also the possibility that your email might have been stopped by our Spam filter. If in doubt please call us on the phone.
Telephone - 07751 680 223
Opening Hours
Our opening hours are somewhat flexible. It depends a lot on how busy we are. We don't normally open at the weekends but we will be happy to for customers wanting to try out instruments.
Online orders are processed throughout the week, and in-person appointments can arranged by telephone or email if you would like to try out instruments, purchase accessories or require repair or MOT work on your instrument. Please do not arrive at our premises without an appointment.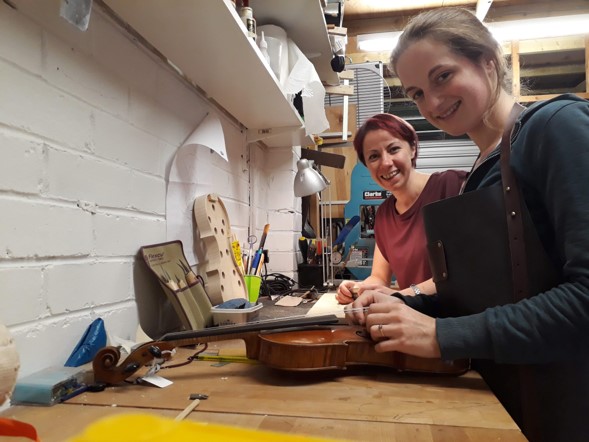 Chloe and Sophy at work setting up violins at The Violin Company